If you want to change the time interval between images, you can easily do that, even during a mission
Overriding previous camera settings
In some cases, the app wouldn't be able to override the previous camera settings, and the shooting interval will be different from what you set when you've created your mission plan.
If that happens, and you notice it after the mission has started, please use the following method to fix the issue.
1. Pause the mission.
Press the red pause button in the app to pause the mission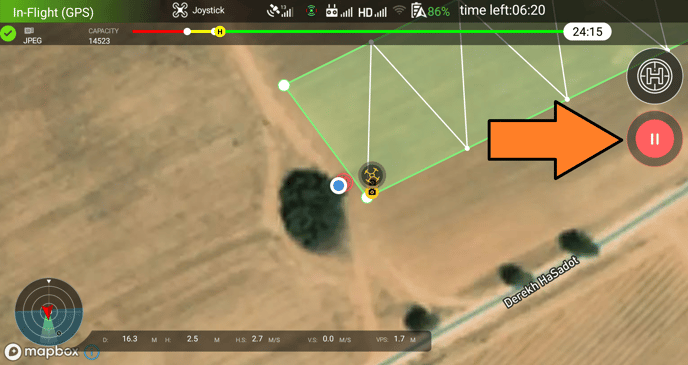 2. Capture a sample image
Press the camera button to capture a new sample image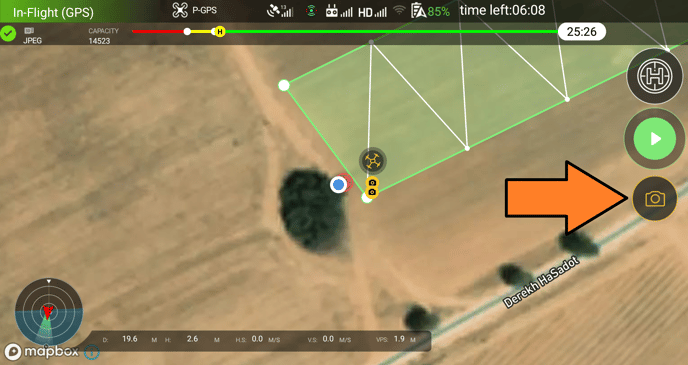 3. Set the desired interval
On the left side of the screen, press the MENU button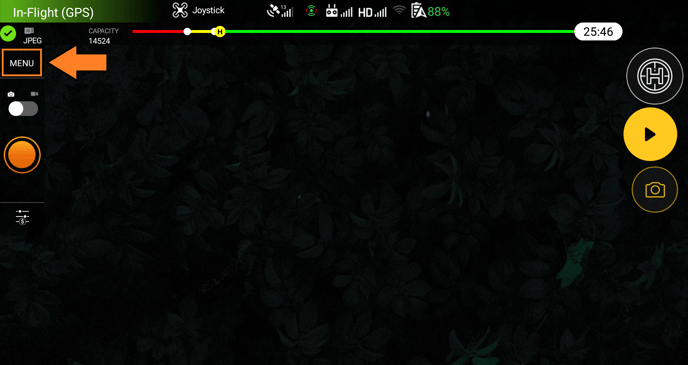 Click on Photo Mode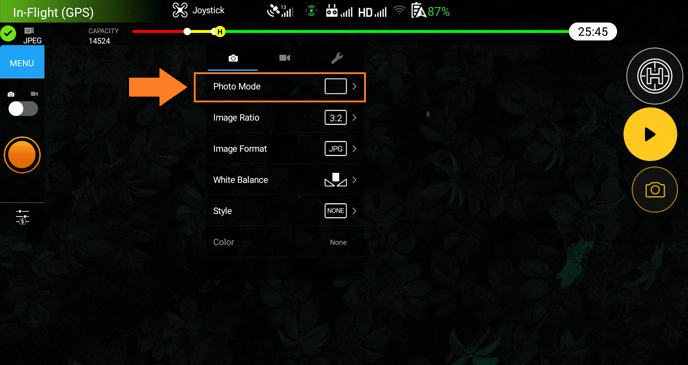 Scroll down the list and click on Interval. Select the desired interval you'd like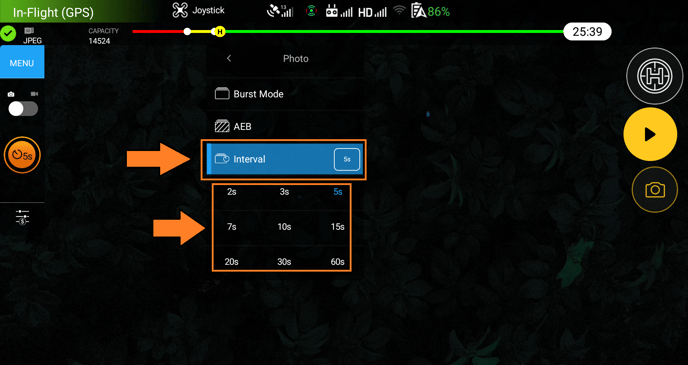 After the selection has been made you can close the menu and press the Play button to continue with the mission.