Creating and saving a new mission can be done in advance, even when you're at the office or home. It allows you to pre-plan your scouting missions and makes the operation at the field even quicker.
Offline maps or internet connectivity is required when creating missions.
Drone and remote controller can be turned off and disconnected for this process.
On the main screen of the app, tap the Create New Mission Plan button to create a new mission: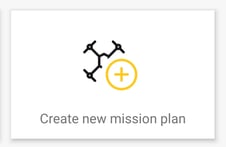 Next, you will see the mission's settings window.
Give you're mission a name and set the mission time.
Remember: 1 battery is good for 20 minutes mission for a maximum area of 50 acres
The default values of Drone speed, Drone height and Shoot interval are already set for best results and no need to change them.
Tap the Next button when you're done.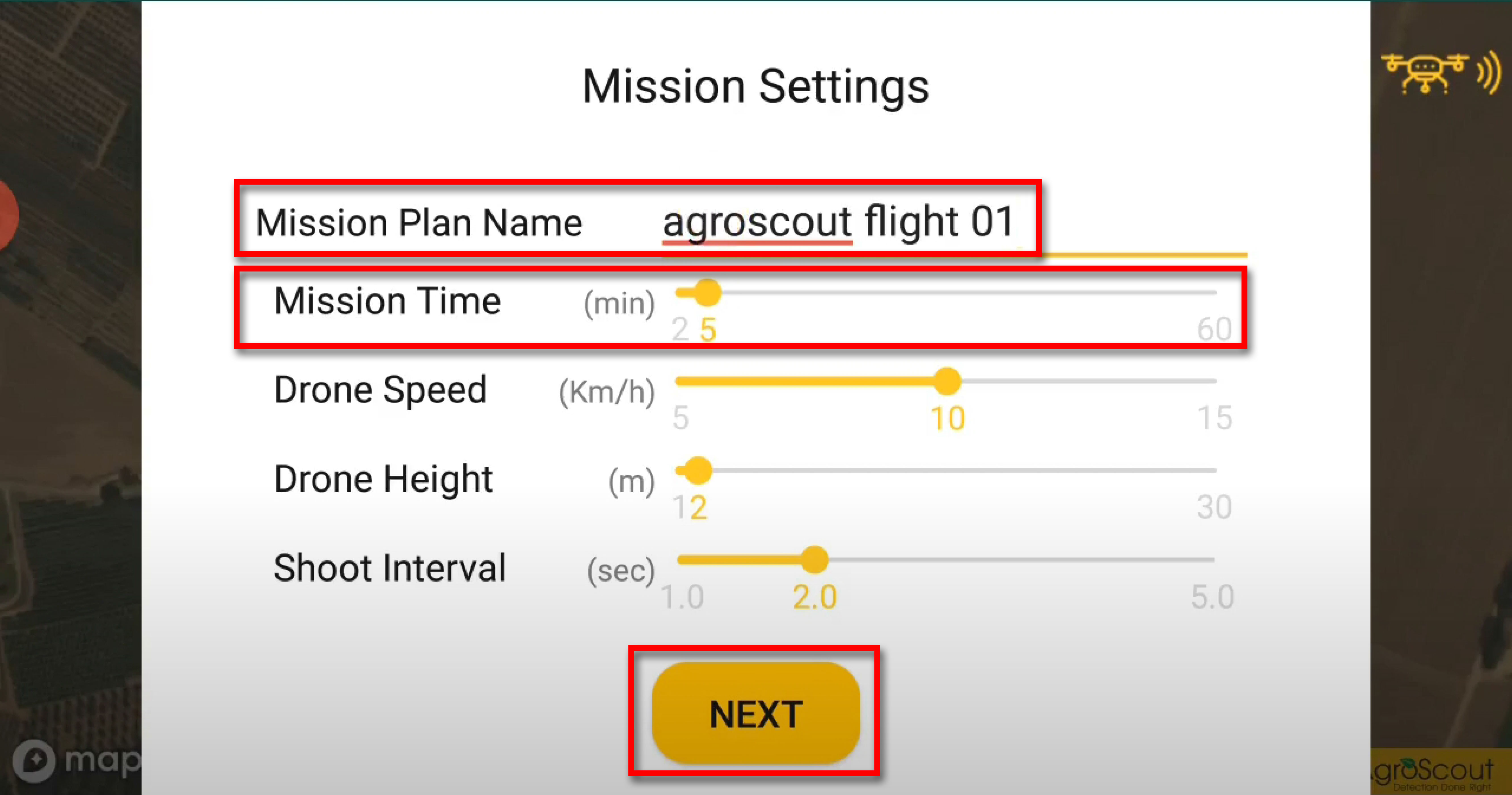 In the next stage, you will see a satellite map of your area.
On the map, you can see your current location marked with a blue circle.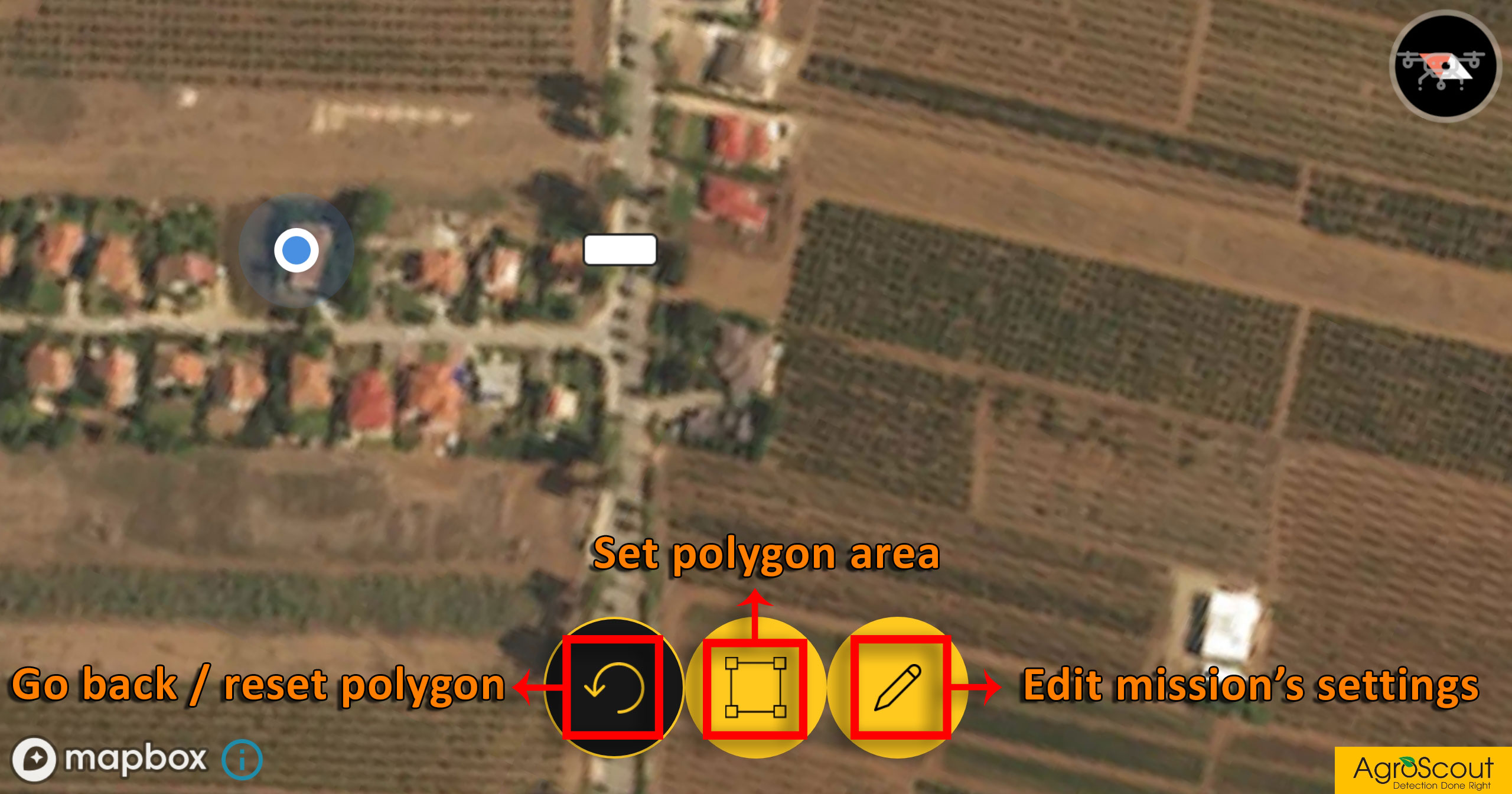 If needed, zoom in and out and drag the map to the area of the field you want to create a mission for.
When the field is at the centre of the screen, tap the Set polygon area button.
A polygon shape will pop up on the map.
A small red circle with the letter H on it will be shown as well - for marking the desired takeoff point.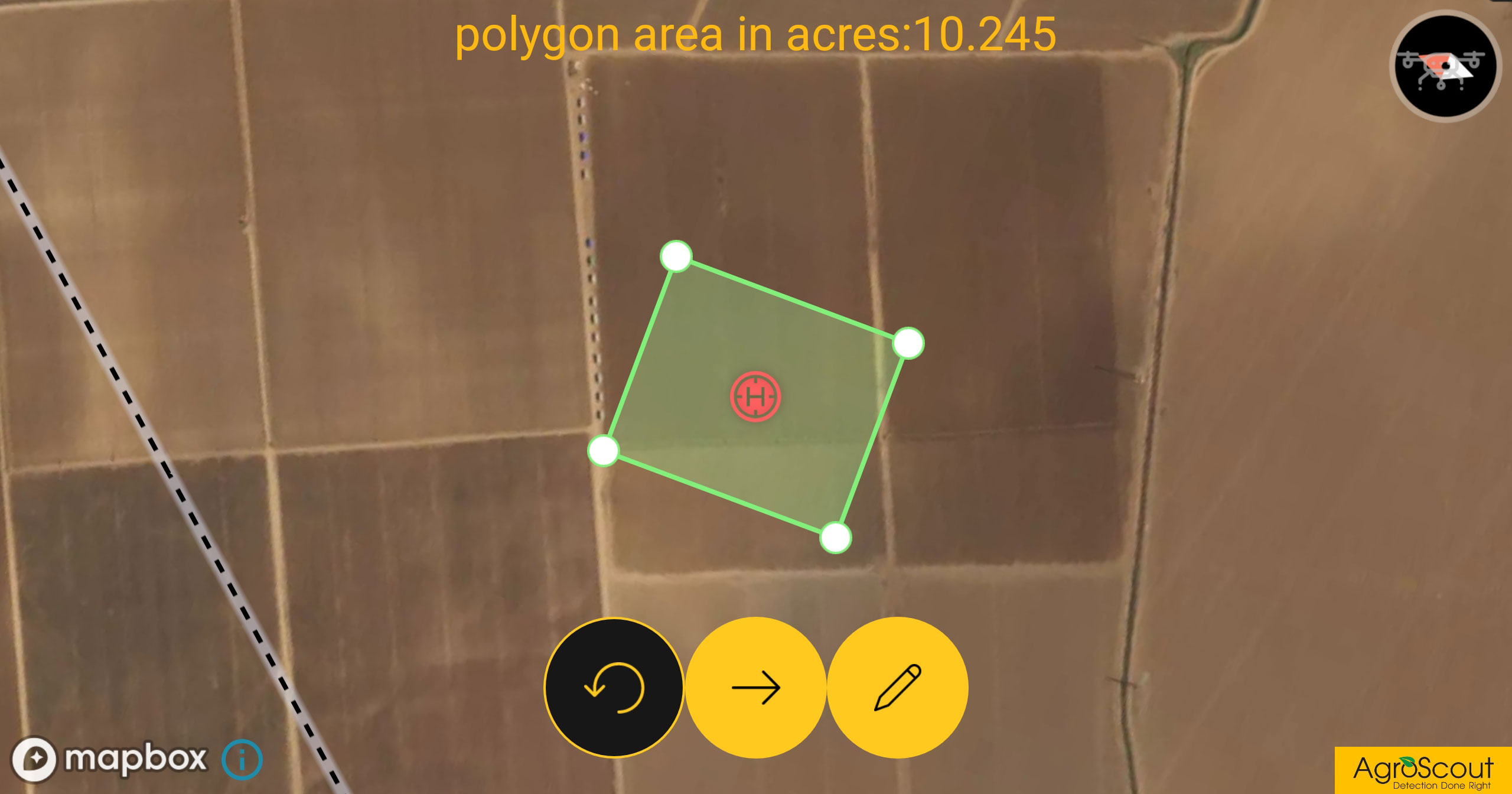 • Hold and drag each one of the 4 corners of the polygon to create a shape that covers you're scouting area.
Please pay attention to the polygon area in acres that showed at the top of the screen. That will change accordingly to the polygon you're drawing.
Make sure to keep the maximum ratio of 50 acres (20 hectares) for every 20 minutes flight.
• Drag the red circle to the planned take-off location. When you will operate the mission, the drone location will get updated according to the reallocation but try to be accurate as possible.
When you're done, press the Next button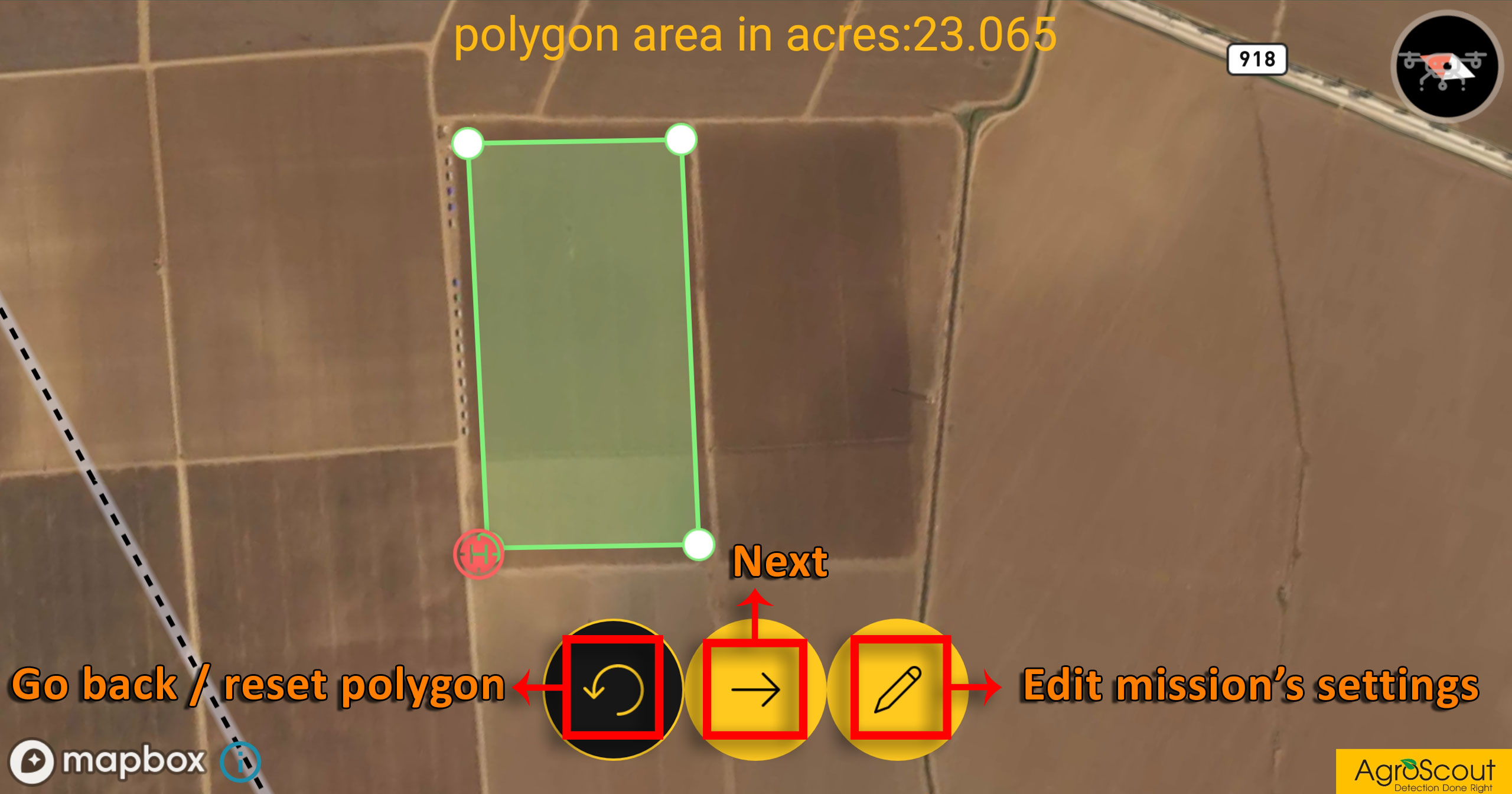 The planned flying path for the drone's mission is calculated and will be shown inside the polygon area.
You can also view the distance between the planned takeoff location to the first point of the mission.
If you're satisfied, you can save the mission by pressing the Save button. Otherwise, you can press the Edit button to change the mission's settings and the polygon area.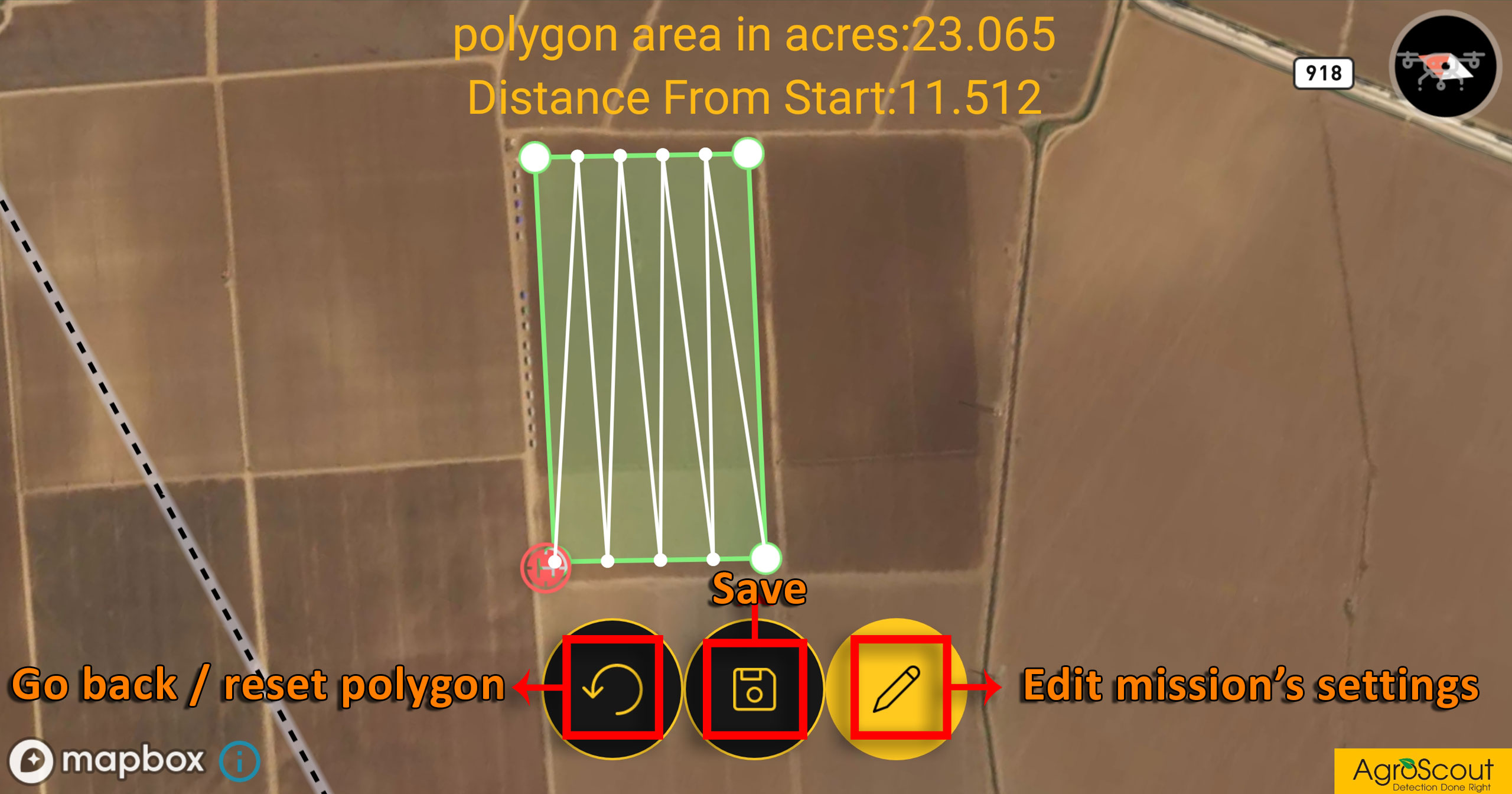 After clicking the Save button, you can close the app.
The mission is now saved in the existing missions list and you'll be able to open it when you're at the field.
For more information, see: Open an existing mission