It's useful to open an existing mission when you're scouting the same fields every time in a while, and that way you don't need to create a new mission from scratch for every time.
Missions you've operated and missions created in advance are automatically being saved in the existing missions list.
1. Power on the drone and connect to the Sky app.
On the main screen of the app, choose: Open existing mission plan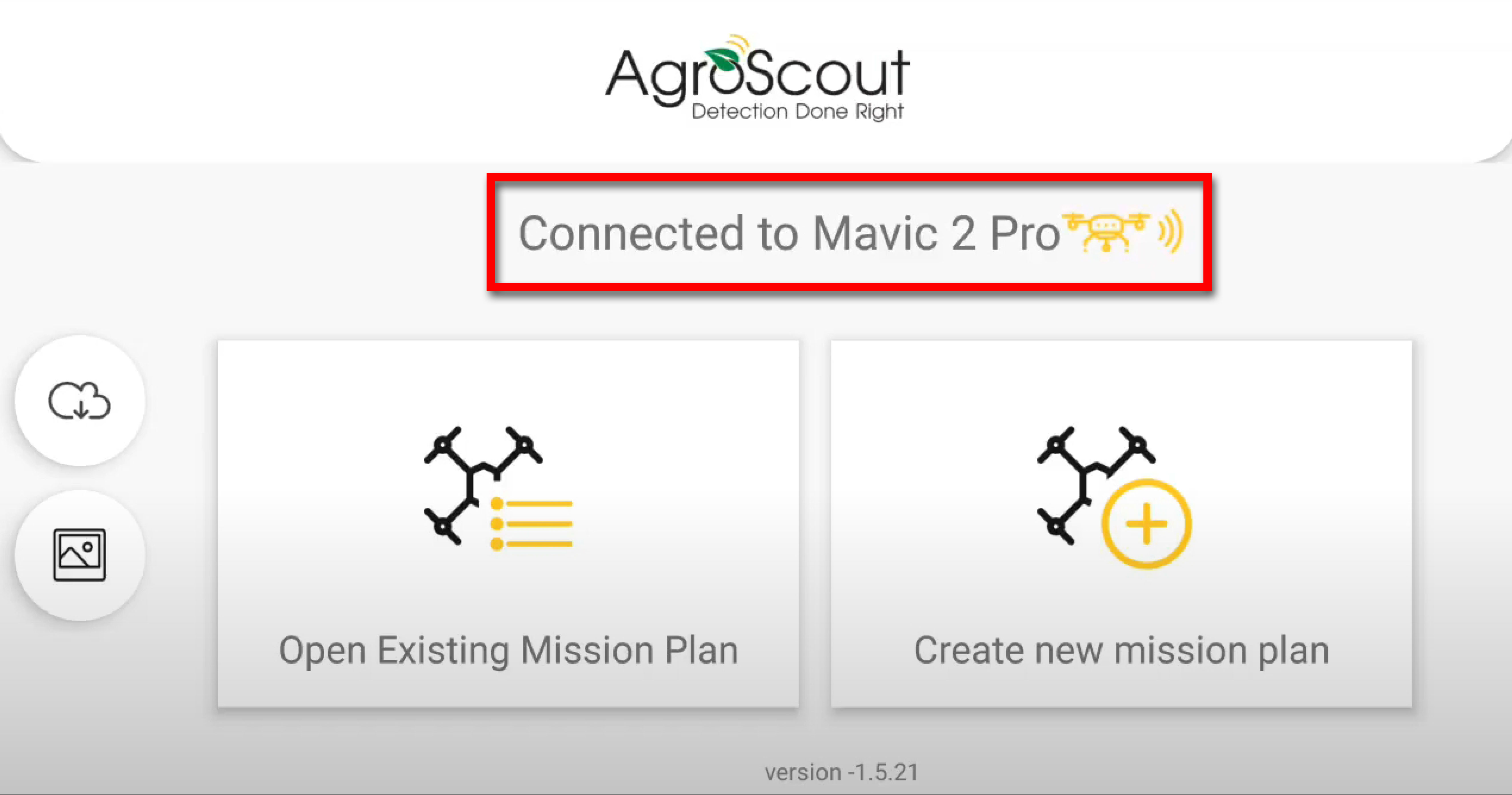 2. From the mission list, choose and click the mission you would like to open.