Check the latest findings of adult and larva CPBs and protect your field accordingly.
Select "Layers" on the left bar.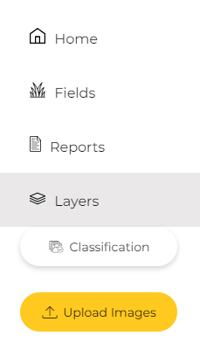 Search for the field you scanned with the "Diseases and Pest" mission.

Select "CPB" by pressing the "eye" logo.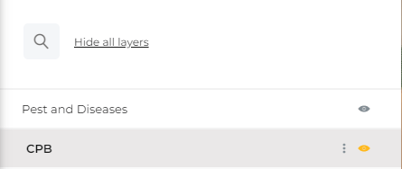 A Heat-Map layer will appear on your field, representing the location and quantity of CPB.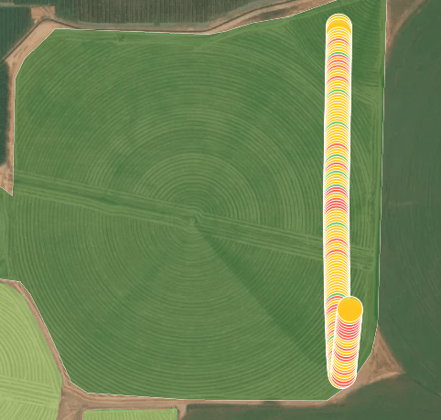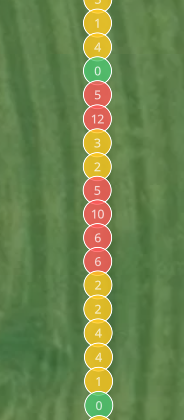 The Heat-Map setting original settings are:
Zero findings = Green.
One to Five findings = Yellow.
Five plus findings = Red.
You can adjust the settings by pressing the three dots of the CPB layer.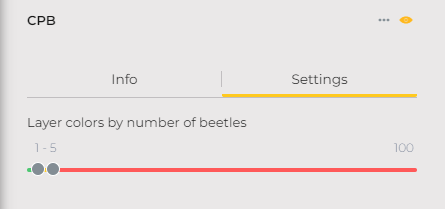 Pressing on the info will show you the CPB quantity data of the entire mission.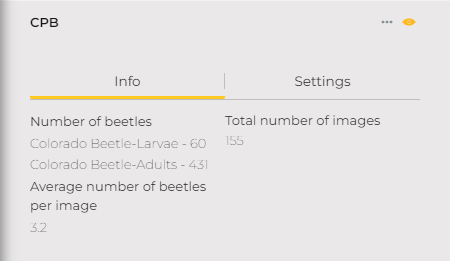 Press on one of the circles to view this picture findings.

Zoom in on the straight line squares to view the CPBs.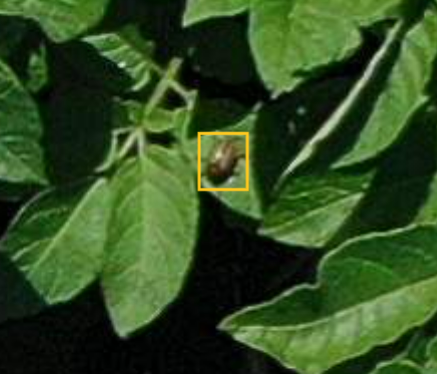 Skip between "CPB layers" to see the pest distribution in time and what were the results of your actions.