3 Steps Guide to the FAA Part 107 Certification Process: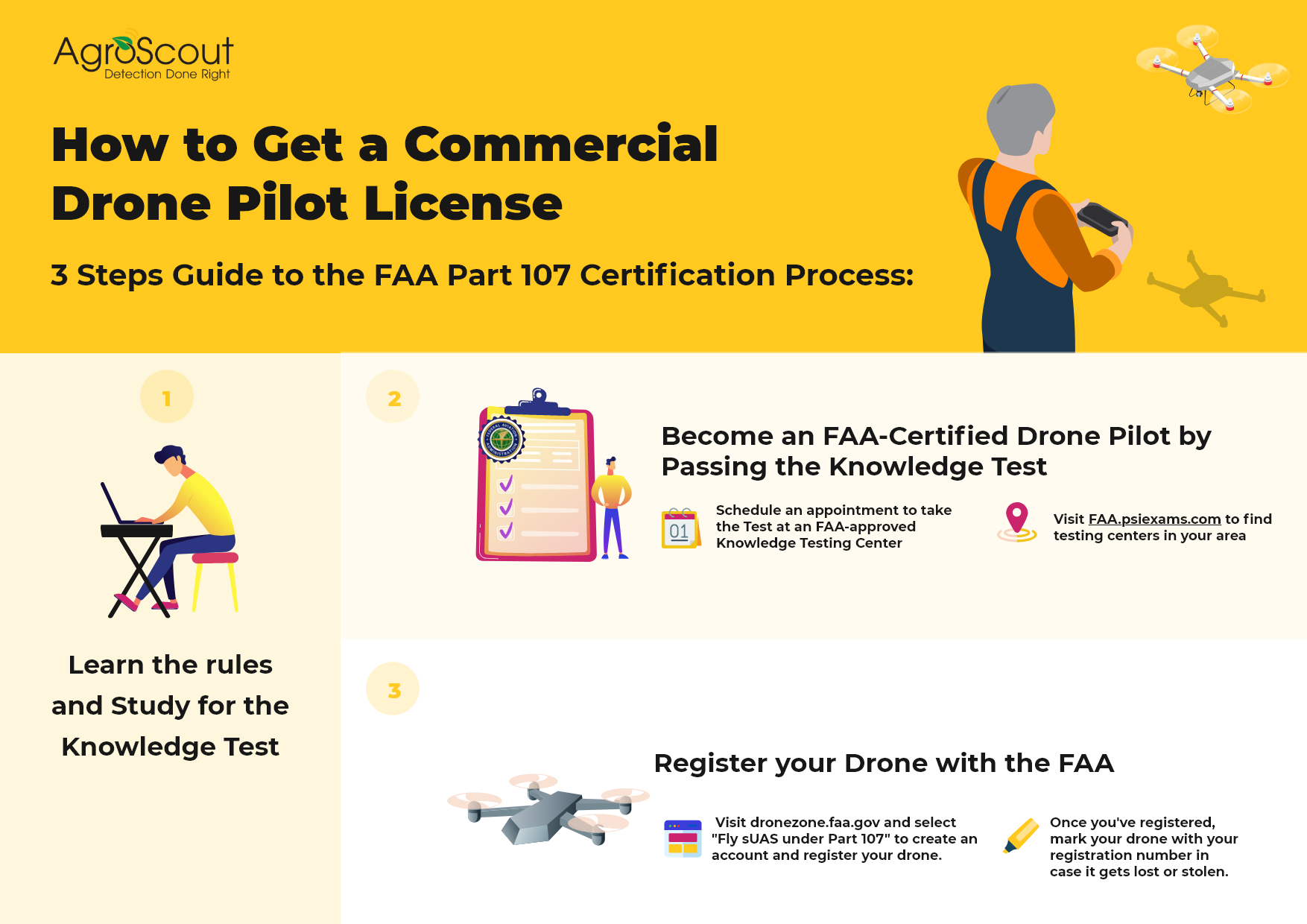 Learn the rules and Study for the Knowledge Test
Become an FAA-Certified Drone Pilot by Passing the Knowledge Test
• Schedule an appointment to take the test at an FAA-approved Knowledge Testing Center.
Visit faa.psiexams.com to find testing centres in your area
Register your drone with the FAA
• Visit dronezone.faa.gov and select "Fly sUAS under Part 107" to create an account and register your drone.
• Once you've registered, mark your drone with your registration number in case it gets lost or stolen.
For more information please visit: www.faa.gov/uas/commercial_operators