If you can't login because the Web Platform is keep loading please read below for a quick and easy fix!
This issue is usually happens because of cookies problem on the web browser.
Simply fix it by clearing the cache and cookies on your web browser:
Please see the instructions for Google Chrome
Another way is to log in when using Incognito Mode on Google Chrome,
For detailed instructions click here.
Additional method is to clear the cookies for the AgroScout Web Platform only:
Click the lock icon that appears next to the website URL:

Next, in the window opened, click on "Cookies" :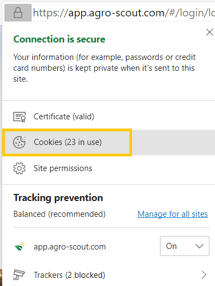 In the next window, click "Remove" untill everything is cleard and then click "Done":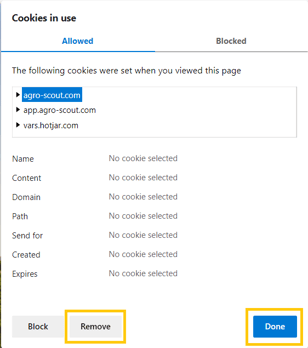 After doing that, make sure the refresh the page (f5 or clicking the reload button) and you will be able to log in as usual.