Enhance your scouting by viewing high-resolution bird's eye and NDVI photos live in the field.
Select the "Layers" button on the "Map" view screen.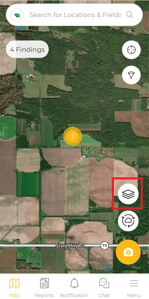 Select the relevant layer you wish to view.
Orthomosaic = High-resolution with Bird's eye view from the drone.
* Will only appear after orthomosaic mission was performed.
Satellite NDVI = NDVI measures plant health by near-infrared reflection. Read more here.
Satellite RGB = Updated satellite image.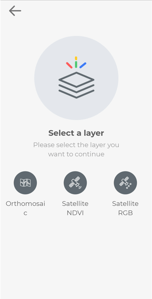 Select the field you wish to view.
Scout your findings by date.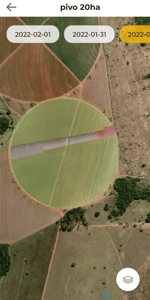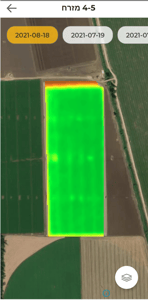 Press the "Layer" bottom to switch between existing layers.